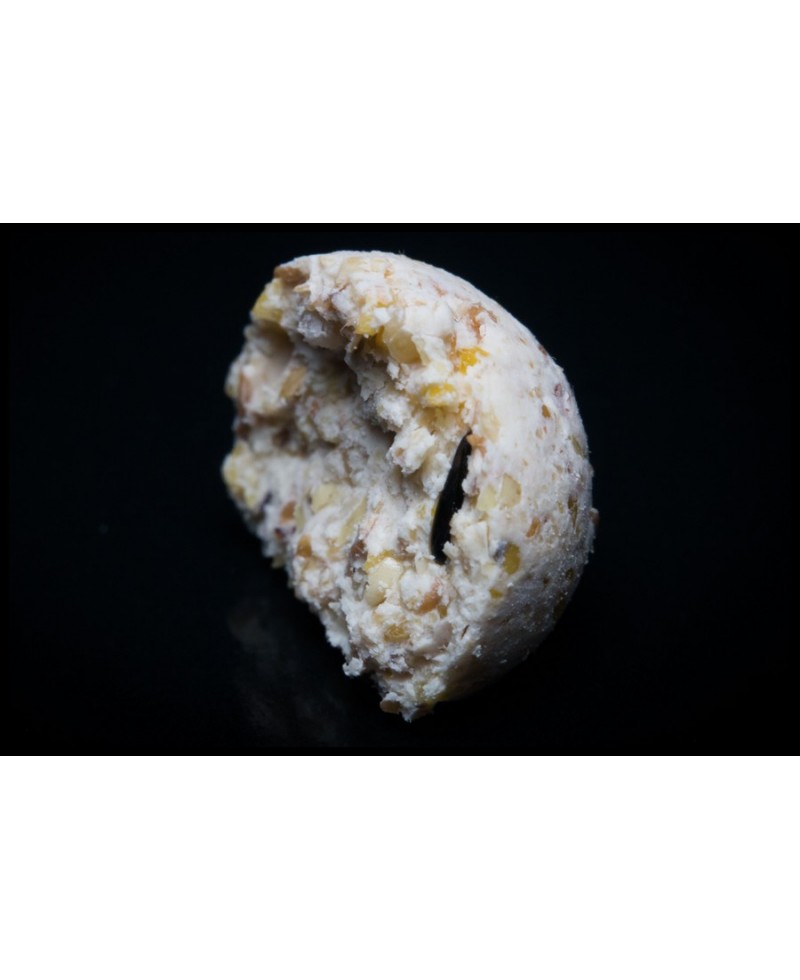  
Fruity Cream Stabilized
Stabilized range




Our Fruity Cream, already so famous, will bring you the advantage of high visibility, making it easier to locate your priming zone!




In shallow water, the light will amplify this phenomenon, thus complementing the work done by the attractants present in the boilie and its color!




The combination of coconut and blackcurrant allowed the catch of a considerable number of fish during the test period! It can be used as well on ALT as on instant peaches (in soluble bags), and this whatever the season!




Available in 16mm.




Packaging in 1kg / 2kg / 2.5kg bag




Also available in 2kg bucket!
Enfin!!!
Vous pouvez désormé profité pleinement de notre gamme de bouillette fraîche en STABILISER!!
​Fini le temps ou vous deviez les mettres au congélateur ou dans du gros sel...
Fiche technique
Poids

1 Kg